Centrifugal pump with integrated chip cutter type SZcut New! Size 40-13 for flow rates up to 300 l/min.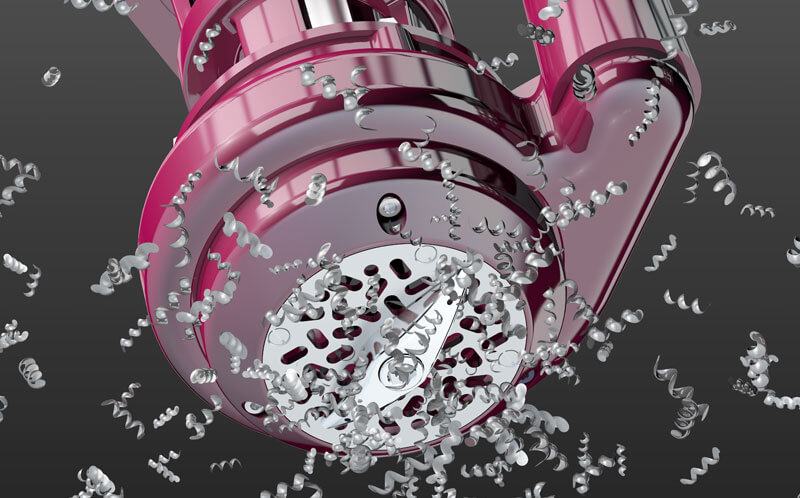 Our cutter pump type Szcut 50-16 has been established on the market for many years. Now we met the market demands for a smaller pump and developed a new series 40-13 for flow rates up to 300 l/min.
The centrifugal pump SZcut 40-13 with integrated chip cutter combines a proven centrifugal pump design with a new cutting element and optimises the difficult transport of aluminum chips in the coolant cycle. At the suction opening a wear-resistant cutting element cuts the aluminum chips suspended in the coolant.
This prevents clogging of the pipeline by unbroken knotted chips and improves the transport of coolant with chips. The simultaneous suction, cutting and the joint transport of coolant and chips minimizes the space requirements and lowers energy and investment costs.